On September 30 2009, the Air Tractor company established a brand called PANNONIA PILOT SCHOOL which will, in addition to the new logo, try to change the way young candidates are educated.
On September 22, 2009, Air Tractor d.o.o obtained a license HR.145-021 for aircraft service, and HR.MG.021 for CAMO + organization.  In that way, this company closes the complete cycle within is business development strategy. The company has a bold business policy and at the end of September 2009 decided to finance and open a ATO school with the aim of educating young professional pilots. In that way the company continued upgrading the pilot school established in 1995.
The company owns 2 aircrafts for educational purposes.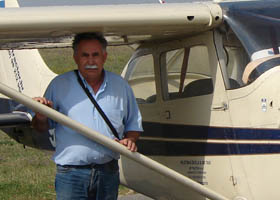 MIROSLAV VLAŠIĆ
In 1980 he acquired a CPL license at Air Transport College (now Faculty of Transport and Traffic Engineering). For 19 years he has been an instructor and has accumulated over 6000 working hours as both instructor and pilot with licenses for various aircrafts. Today he is an examiner for the following certificates: PPL(A), CPL(A), MEP(A), SEP(A), SE/IR(A), ME/IR(A), CRI(A), FI-FI(A), IRI(A), and he is also the owner of this pilot school which owes its success to his hard work.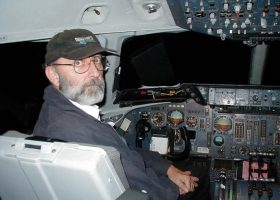 NIKOLA ĐURIČKO
Mr. Đuričko has rich experience in transport and passenger aviation and has accumulated over 12 960 flying hours, of which over 10 000 flying hours as a commander of an aircraft – Captain B-707, DC-9 and DC-10. He owns a Slovenian pilot license and is a certified flight instructor. He is a certified senior examiner for PPL, CPL, CRI, IRI, ATPL-SEP-MEP, authorized by the civil aviation authorities of Slovenia and Serbia.
UNDER MODULAR TRAINING PROGRAM WE CAN OFFER THE FOLLOWING COURSES:
PPL Training course

SEP Training course (Single Engine Propeller aircraft course)
Night flight course

Time building hours course